Frank Ocean feat. Diplo, Mick Jones, and Paul Simonon - Hero
[New Music] Frank Ocean feat. Diplo, Mick Jones, and Paul Simonon - Hero #TheShopBlog
It's been a minute since we heard any new music from Frank Ocean, actually it feels like he disappeared after Magna Carta Holy Grail. Well the R&B crooner is back thanks to Converse's Three Artists, One Song series. (more…)
Posted 23 hours ago
#BrooklynDay!: 'Live From Bedford-Stuyverson, The Livest One, Representin' BK To The Fullest!'. Biggie X Right Hand Man. D-Roc. May The Late Great Frank White Rest In Peace!..

'Smoking Spliffs with Niggas, Real-life Beginner Killers, Praying God Forgive Us For Being Sinners, Help Us Out….Stay Far From Timid Only Make Moves When Your Heart's In It, & Live The Phrase Sky's The Limit!'….
Posted 1 day ago — 20 notes
My Chiropractor hits me today: "Q have you seen our FB page yet? Go now!" To go and see this??!! So cute! Appreciate the fact he thought of me simply while walking his dog. :) #LoveIsEverywhere #SurrenderandAccept #EmbraceIt. #WhoEngravedMyLoveInStoneAndNotPutMeOn? 💋💋
Posted 4 days ago
[New Video] Baghdad BrooK - Influential Homicide
[New Video] Baghdad BrooK (@B_mbsOvaBaghdad) - Influential Homicide [Unsigned Heat] | #TheShopBlog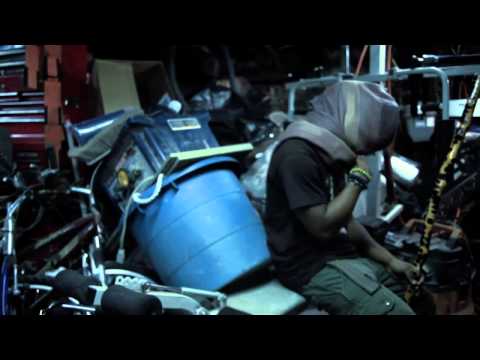 "The visuals are about all the different forms of influence that I've succumbed to in my life's journey (hence the ODB, Biggie & Bernie Mac murals, shots of the church etc.). The four young women that I am "leading" in this video represent the men and women I inadvertently influence through my actions (young and/or elder). In each scene the multitude of life's phases are being indirectly…
Posted 4 days ago
Batman: Arkham Knight Video Game Trailer #TheShopBlog
The Batman Arkham video game series has been on point. If you haven't I suggest checking it out on Xbox 360 and PS3.
Posted 4 days ago — 1 note